Birkie Training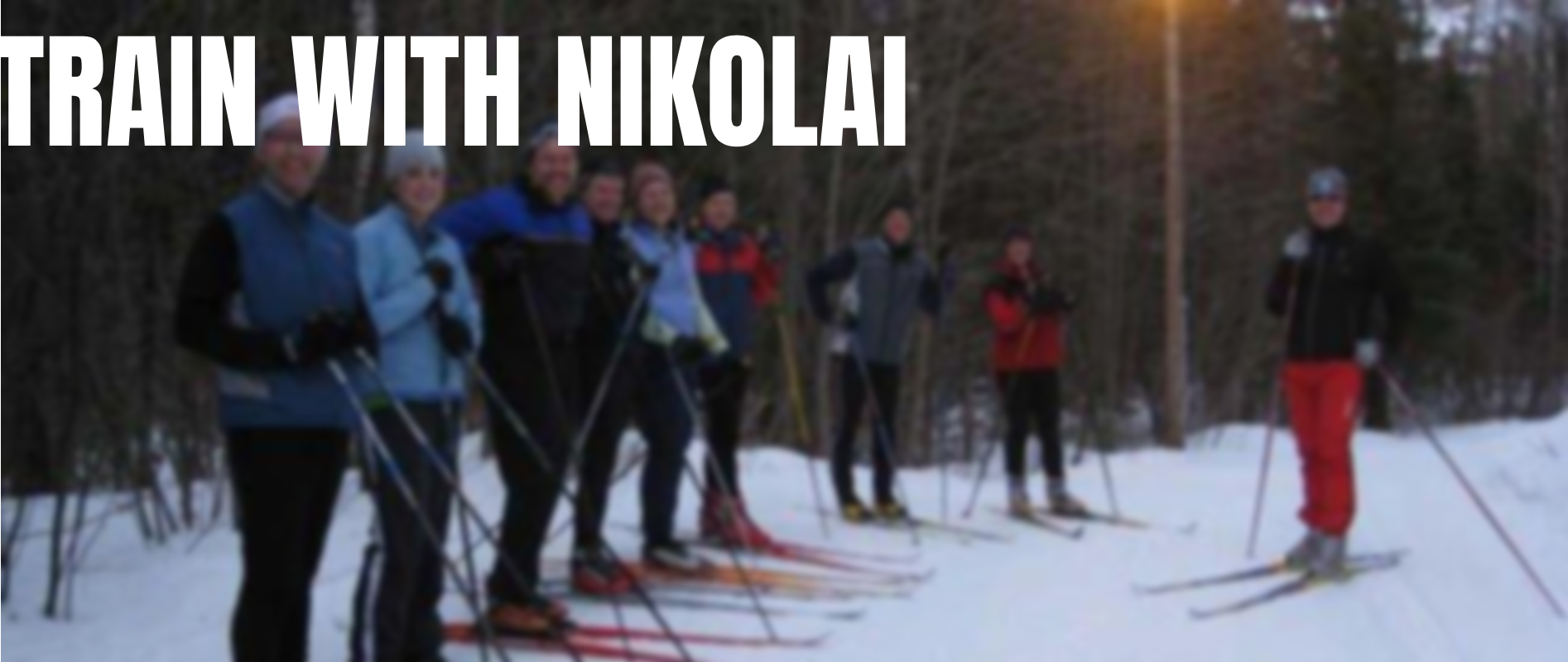 XC Ski Training with Nikolai Anikin

Nikolai Anikin has many years of experience helping beginner and intermediate skiers. Whether your goal is to improve or learn new skills this fun group provides a great opportunity to work on your skiing ability.
​In the fall we will use ski specific drills and exercises to mimic skiing on snow. Once the snow flies we will work on more specific aspects of XC skiing including skate and classic techniques that are used on up hills and flats as well as some downhill work to inspire confidence.
Workouts begin with a 30min warmup followed by 45-60 min of ski specific instruction and ending with a 15-30min cool down to practice what you've learned. We will alternate skate and classic sessions in the fall and throughout the winter. We will use video analysis to help with technique work. We will also do a couple of optional short time trials (2-3k) to evaluate progress.

If you are interested in improving your ski technique and fitness in this fun group, come join us for a free lesson and if you like, stay for the winter.

The Tuesday Night Group meets from 6-8pm at Snowflake or Lester Park in Duluth. Oct 11-Mar 7

Cost for the 6 month program is $300.

Please contact Nikolai with questions at nikolai248@yahoo.com or c218 491 1560.
​

Hope to see you on the trails.

See you on the Trails.
.